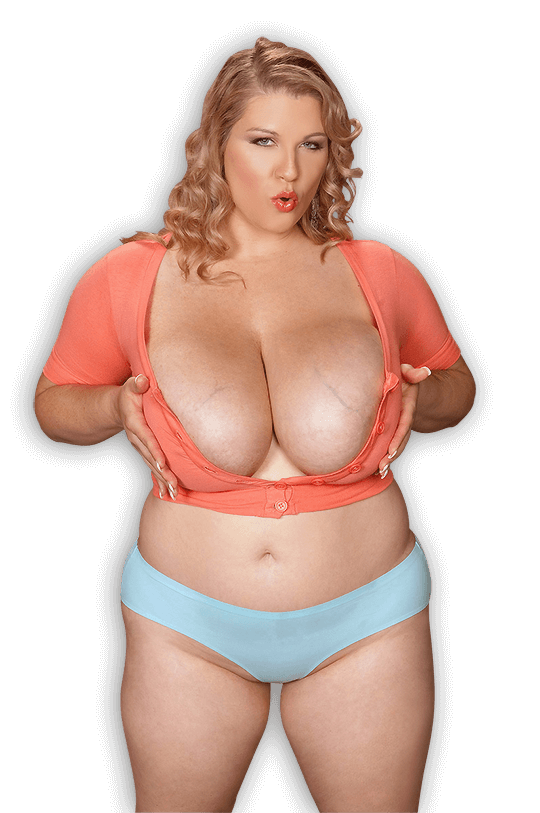 Measurements 48-32-40
Bra Size 40-J
Height 5' 5"
Weight 180 lbs.
Birthday July 27th
A friend suggested that Renee Ross apply to Voluptuous magazine. As soon as the office saw her photos, Rene was immediately booked for shoots. She became one of The SCORE Group's most popular models. When the editor of Voluptuous introduced Renee, he wrote "She's smart and has big boobs. She is a nurse, who just so happens to have big boobs. She is an ex-cheerleader and yes, when she was a cheerleader, she had big boobs. It's easy to see why Renee is well on her way to becoming a V-girl mega-star. Keep your eye on Ms. Ross. She is going places."
A Voluptuous Model of the Year winner, Renee starred in several feature movies on DVD and she made them special, including Sex In The Titties, K-Jugs and All The Way Renee. She has a powerful sex drive and enjoyed sex with men and women in her scenes. Renee's many pictorials in Voluptuous and XLGirls were eagerly collected by her numerous fans around the world.
"Becoming a model is actually something that I thought that I would never do," said Renee. As she had a full-time career, modeling was more a hobby and something new and exciting to do when she could. "I don't think that I had the self-confidence to put myself out there like that before. When I hear people saying that I am gorgeous or that my pictures are amazing, it just makes me feel really good."